Ô mon bel inconnu
Bru Zane Label
CD-book
French Opera
ORCHESTRE NATIONAL AVIGNON-PROVENCE Samuel Jean conductor with Véronique Gens, Olivia Doray, Éléonore Pancrazi, Thomas Dolié, Yoann Dubruque, Carl Ghazarossian, Jean-Christophe Lanièce
'French opera' series | Bru Zane
Volume 27 | BZ 1043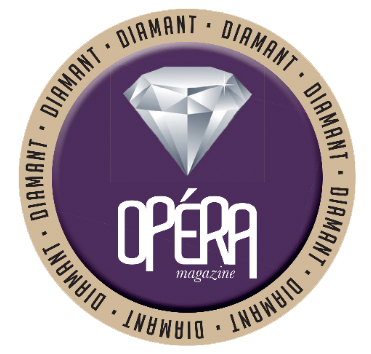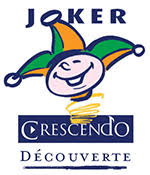 How about a trip back to the Années Folles in the company of Sacha Guitry? With this musical comedy composed by Reynaldo Hahn, which was a triumph for Arletty, the Palazzetto Bru Zane reveals the hectic adventures of the hatter Prosper Aubertin. He dreams of extramarital adventures, but among the replies to the classified ad he places, how surprised he is to discover letters from his wife, his daughter and his maid! The piece was Guitry's second collaboration with Hahn. 'What [else] do you need to be happy?' as the chambermaid asks in Act Three? Véronique Gens bubbling with mischief, and the Orchestre National d'Avignon dynamised by the conducting of Samuel Jean.
Recorded at the Auditorium Grand Avignon Le Pontet, from 12 to 14 September 2019
Éditions Salabert
Contents of the book
Getting to know a Bel Inconnu
Christophe Mirambeau, Sacha, Reynaldo and the Bel Inconnu
Paul Le Flem et al., The evening of the premiere
Alexandre Dratwicki, Operetta: mother or sister of musical comedy?
Reynaldo Hahn, On singing in general
Synopsis
Libretto
Update Required
To play the media you will need to either update your browser to a recent version or update your
Flash plugin
.
Act I
1. Ouverture
2. N°1 Air : Miel, sel, thé... (Félicie)
3. N°2 Ensemble : Cette fille n'a pas menti (Marie-Anne, Antoinette, Félicie, Prosper)
4. N°3 Couplets : Allons, Monsieur, laissez-moi faire (Marie-Anne)
5. N°4 Duo : Mais ! vous m'avez pincé le derrière ! (Antoinette, Jean-Paul)
6. N°5 Air : Je suis celle que vous cherchez (Prosper)
Act II
First Tableau
7. Entracte
8. Lever de rideau
9. N°6 Strophes : C'est très vilain d'être infidèle (Antoinette)
10. N°7 Air : Au lieu, vois-tu, de les confondre (Prosper)
11. N°8 Couplets : Je veux d'abord un chapeau beige (Claude)
12. N°9 Duetto : Allons, Monsieur, veuillez finir !... (Marie-Anne, Claude)
13. N°10 Couplets : J'connais l'rayon d'la bonn't'rie (Félicie)
Second Tableau
14. Intermède
15. N°11 Trio : Ô mon bel inconnu (Marie-Anne, Antoinette, Félicie)
16. N°12 Air du coup de téléphone : Eh ! bien mettez d'abord un A (Prosper)
17. N°13 Finale : Partons ! (Marie-Anne, Antoinette, Félicie, Prosper, Claude, Jean-Paul, Le Garçon de magasin)
Act III
18. Entracte
19. N°14 Couplets : Monsieur, c'est la maison rêvée (M. Victor, Prosper)
20. N°14 bis Entrée d'Antoinette
21. N°14 ter Entrée de Félicie
22. N°15 Chanson à deux voix : Qu'est-c' qu'il faut pour être heureux ? (Félicie, M. Victor)
23. N°15 bis Entrée de Marie-Anne
24. N°16 Colloque : Le mariage ! Ah ! ben, voyons (Antoinette, Prosper)
25. N°17 Couplets : Est-c' qu'il est mal ? (Marie-Anne)
26. N°17 bis Entrée de Claude
27. N°18 Dialogue : Mais oui, se taire (Marie-Anne, Claude)
28. N°19 Air et Ensemble : À ma naissance (Lallumette, Marie-Anne, Antoinette, Félicie, Prosper, Claude)