ORCHESTRE DE CHAMBRE DE PARIS CHŒUR DU CONCERT SPIRITUEL Sébastien Rouland conductor with Anne-Catherine Gillet, Véronique Gens, Mathias Vidal, Artavazd Sargsyan, Matthieu Lécroart, Antoine Philippot, Ingrid Perruche, Flannan Obé, David Witczak
'French opera' series | Bru Zane
Volume 30 | BZ 1046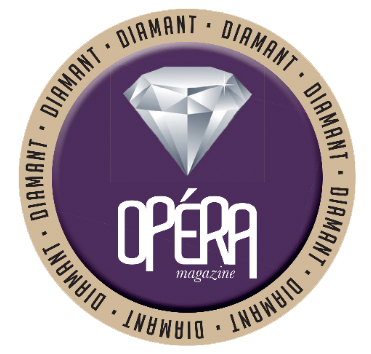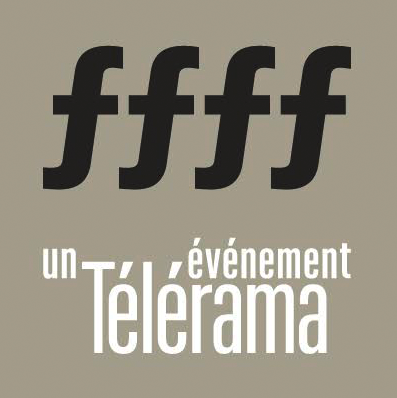 La Fille de Madame Angot was premiered in 1872. In the Paris of the Directory period, Clairette Angot (Anne-Catherine Gillet), an orphan raised by the people of Les Halles market, falls in love with the songwriter Ange Pitou (Mathias Vidal). But, after many amorous and political plot twists, she resigns herself to marrying the wigmaker Pomponnet (Artavazd Sargsyan). Véronique Gens plays the role of the actress Mademoiselle Lange. Lecoq's score created such enthusiasm that it enjoyed a run of more than four hundred performances at the Folies-Dramatiques. For the thirthieth volume of the 'French Opera' series, the Palazzetto Bru Zane presents the first recording of the original version, performed by the Orchestre de chambre de Paris and the Chœur du Concert Spirituel under the baton of Sébastien Rouland.
Recorded at the Auditorium de La Seine Musicale, from 16 to 20 February 2021
Palazzetto Bru Zane musical editions


Contents of the book
Alexandre Dratwicki, A facelift for Madame Angot's daughter
Gérard Condé, The score in its context
Charles Lecocq, Recollections of the creation
Micromégas, Madame Angot
Adolphe Jullien, A master of operetta
Synopsis
Libretto
Update Required
To play the media you will need to either update your browser to a recent version or update your
Flash plugin
.
CD 1
1- Ouverture
Act I
2- Chœur : Bras dessus, bras dessous tous ensemble (Pomponnet, Babet, Chœur)
3- Couplets et scène : Aujourd'hui, prenons bien garde (Pomponnet, Babet, Clairette, Cadet, Javotte, Chœur)
4- Romance et scène : Je vous dois tout, moi l'enfant de la Halle (Clairette, Pomponnet, Cadet, Buteux, Chœur)
5- Dialogue : Arrêtez ! Arrêtez ! (Amaranthe, Clairette, Pomponnet, Guillaume, Cadet)
6- Légende : Marchande de marée (Amaranthe, Chœur)
7- Dialogue : Comment ! le Grand-Turc (Pomponnet, Cadet, Amaranthe, Guillaume, Pitou)
8- Sortie et dialogue : Très jolie, peu polie (Pitou, Chœur)
9- Rondeau : Certainement j'aime Clairette (Pitou)
10- Dialogue : Que vois-je ? (Pitou, Clairette)
11- Duo : Pour être fort on se rassemble (Clairette, Pitou)
12- Dialogue : Eh ! eh ! Nous effarouchons (Larivaudière, Louchard, Pitou)
13- Duo bouffe : C'est lui ! C'est moi ! (Larivaudière, Pitou)
14- Dialogue : Les voilà ! (Pitou, Guillaume, Pomponnet, Amaranthe, un Incroyable)
15- Final : Tu l'as promis, tu chanteras (Tous)
16- Chanson politique et suite du final : Jadis les rois, race proscrite (Clairette, tous)
Act II
17- Entr'acte
18- Chœur des Merveilleuses : Non, personne (Chœur des Merveilleuses)
19- Dialogue : Oui, mesdames ! (Larivaudière, Hersilie, Lange)
20- Couplets : Les soldats d'Augereau (Lange, Chœur des Merveilleuses)
21- Dialogue : Le citoyen Trénitz ! (Hersilie, Trénitz, Lange, Larivaudière, Pomponnet)
22- Romance : Elle est tellement innocente (Pomponnet)
23- Dialogue et sortie : Cette chanson, je veux la connaître (Lange, Pomponnet, Larivaudière, Hersilie, Clairette)
24- Duo : Jours fortunés de notre enfance (Lange, Clairette)
25- Dialogue : Citoyenne, puis-je vous parler ? (Hersilie, Lange, Louchard, Clairette, Pitou)
26- Couplets : La République a maint défaut (Lange, Pitou)
27- Dialogue : Madame ! (Hersilie, Lange, Pitou, Clairette, Larivaudière)
CD 2
1- Quintette : Hein ! (Clairette, Lange, Pitou, Larivaudière, Louchard)
2- Dialogue et mélodrame : Et quand bien même (Lange, Larivaudière, Clairette, Pomponnet, Pitou, Hersilie)
3- Final – Chœur des Conspirateurs : Quand on conspire (Lange, Trénitz, Pitou, Chœur des Conspirateurs)
4- Final – suite : Ah ! je te trouve ! (Lange, Clairette, Trénitz, Chœur général)
5- Final – Valse : Tournez, tournez ! (Tous)
Act III
6- Entr'acte
7- Dialogue : Ah ! c'est si bon de danser (Cadet, Amaranthe, Guillaume)
8- Chœur : Place, place, sur son passage ! (Amaranthe, Cadet, Chœur)
9- Couplets : Vous aviez fait de la dépense (Clairette, Choeur)
10- Dialogue : Comment ! c'était pour ça ? (Guillaume, Amaranthe, Clairette, Cadet)
11- Sortie et dialogue : De la mère Angot (Larivaudière, Pomponnet, Chœur)
12- Duo des deux Forts : Prenez donc garde ! (Larivaudière, Pomponnet)
13- Dialogue : Je suis trop heureux (Larivaudière, Pomponnet, Clairette)
14- Trio : Je trouve mon futur charmant (Clairette, Larivaudière, Pomponnet)
15- Dialogue : Le bal de Calypso (Pitou, Lange)
16- Final – Duo des lettres : Cher ennemi que je devrais haïr (Lange, Pitou, Clairette, Chœur)
17- Final – Duo de la dispute et suite du final : Ah ! c'est donc toi, Madam' Barras (Tous)
18- Bonus / Duo de l'acte I (version de Paris) : Eh quoi, c'est Larivaudière ! (Pitou, Larivaudière)
19- Bonus / Duo de l'acte II (version de Paris) : Voyons, Monsieur, raisonnons politique (Lange, Pitou)
2.1.2.1./2.2 (cnts).3 (2nd & 3rd ad lib.).0./timp./tr+GC./SATB choir/strings
Opéra-comique in 3 acts for soloists, choir and orchestra
Orchestral score / orchestral parts / facsimile reduction for voice and piano
About 2h45
Palazzetto Bru Zane