Hulda
Bru Zane Label
CD-book
French Opera
Gergely Madaras conductor
ORCHESTRE PHILHARMONIQUE ROYAL DE LIÈGE
CHŒUR DE CHAMBRE DE NAMUR

with Jennifer Holloway, Véronique Gens, Judith van Wanroij Marie Gautrot, Ludivine Gombert, Edgaras Montvidas, Matthieu Lécroart, Christian Helmer, Artavazd Sargsyan, François Rougier, Sébastien Droy, Guilhem Worms, Matthieu Toulouse.
'French opera' series vol. 36 | BZ 1052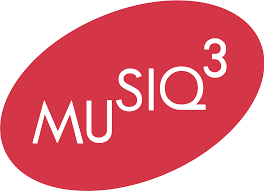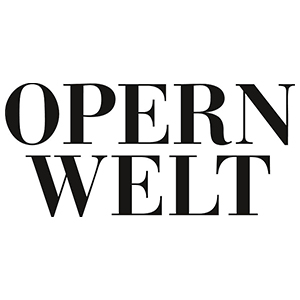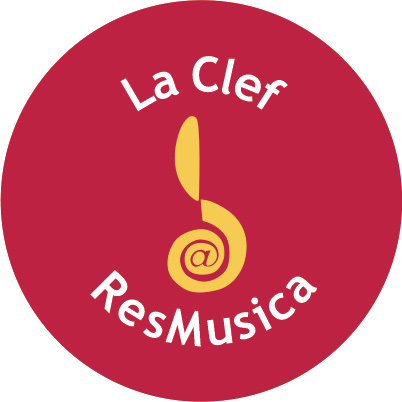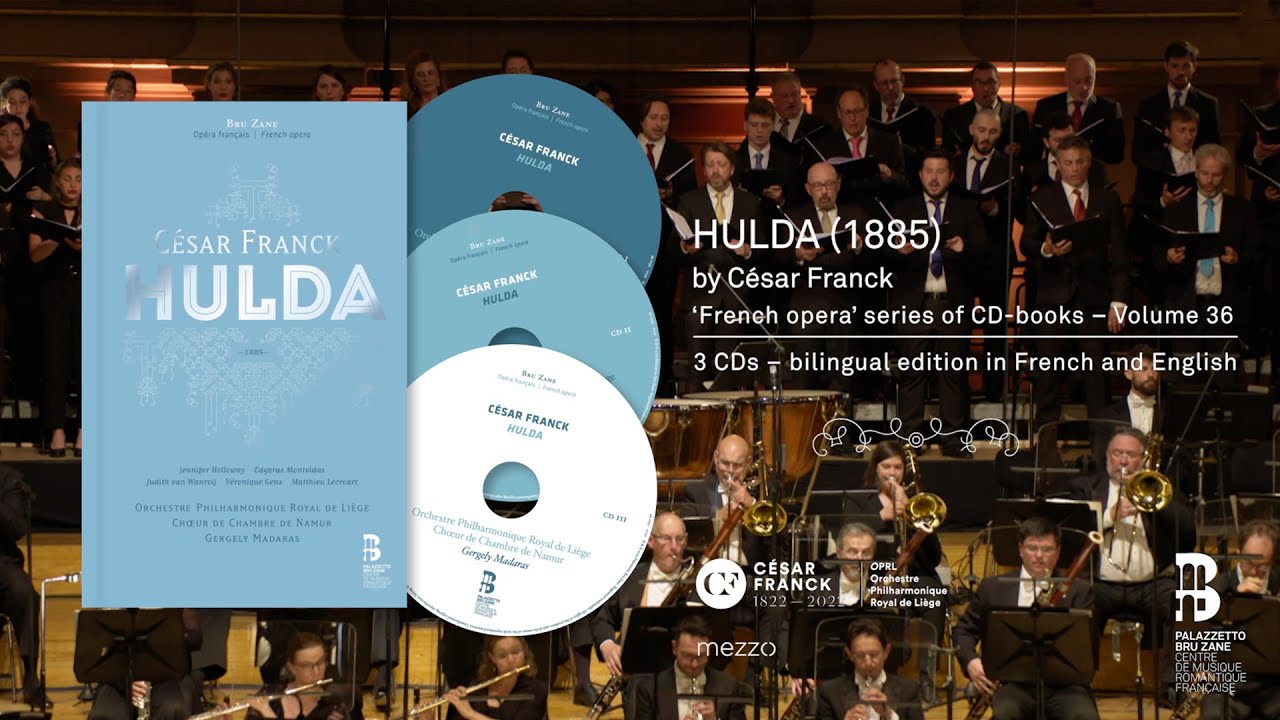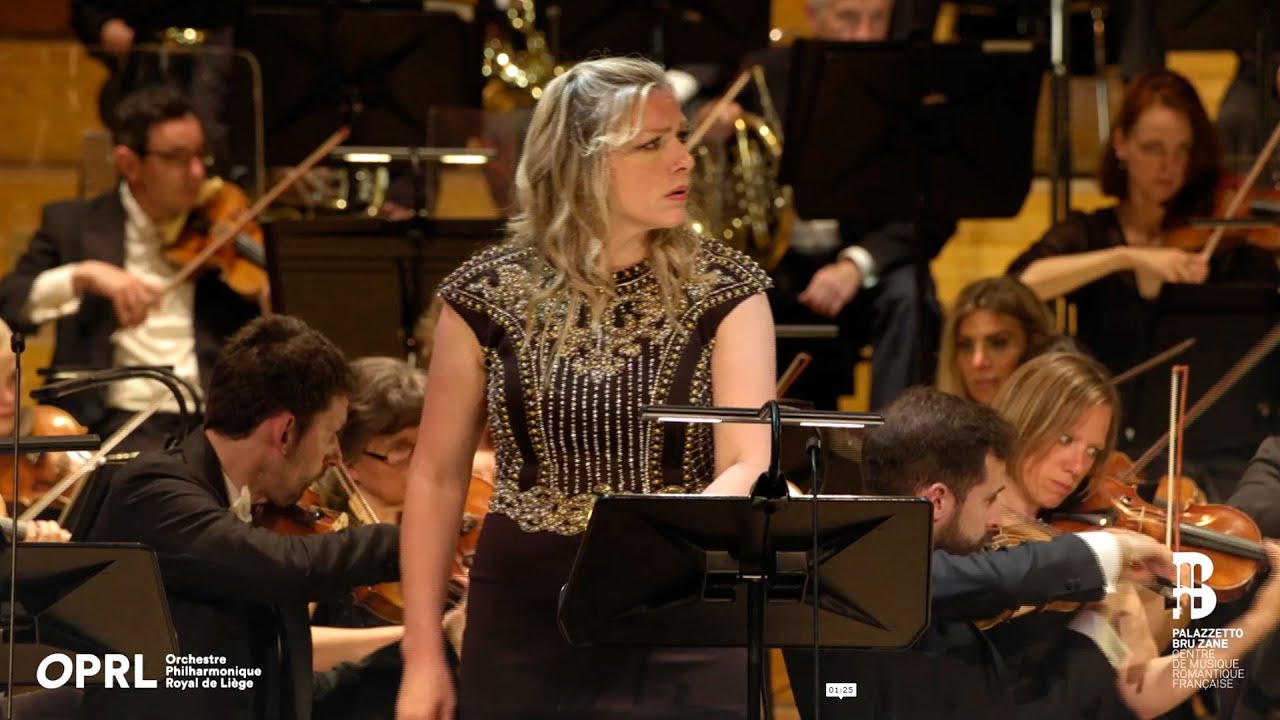 The injustices of history are made to be redressed. Here a cast of international singers, under the dynamic direction of Gergely Madaras, devotes itself with conviction to the task of reviving one of the forgotten glories of French Romantic opera. Hulda, completed in 1885, was never staged in César Franck's lifetime. This gory medieval legend recounts the multiple acts of vengeance its heroine inflicts on the Aslak clan, which slaughtered her family, and on her unfaithful lover Eiolf. The ferocious performance of American soprano Jennifer Holloway in the title role is matched by the sinister presentiments of her French colleague Véronique Gens and the tender outbursts of Dutch soprano Judith van Wanroij. Although the imaginary Norwegian setting brings Wagner to mind, Franck continues the tradition of French grand-opéra while adopting the contemporary Verdian idiom. The intensity of the action is reflected in harmonic and instrumental experiments that place Franck in the forefront of the modernists of his time. The inventiveness of the ballet is matched only by the splendour of the choral writing. How could such a masterpiece have languished in oblivion for so long? Quite simply, because it was deliberately buried by Franck's pupils, who preferred to keep for themselves the glory of personifying the French operatic revival.

Recorded in Belgium (Namur Concert Hall, 17 May 2022 and Salle Philharmonique de Liège, 18-20 May 2022)
Choudens Editions





Contents of the book
Tracklist
Cast
Alexandre Dratwicki, Through the trapdoor of history
Gérard Condé, Modulez, modulez !
Alfred Bruneau, Hulda at the Théâtre de Monte-Carlo
Vincent Giroud, Nordic and Merovingian inspiration
in late nineteenth-century French opera
Synopsis
Libretto
Update Required
To play the media you will need to either update your browser to a recent version or update your
Flash plugin
.
CD 1

Act I
1- Prélude et scène « Voici que le soleil décline » (Hulda, La Mère d'Hulda)
02 Scène et prière « Hulda ! ma fille bien-aimée ! » (Hulda, La Mère d'Hulda)
03 Scène avec chœur « Écoute !... » (Hulda, La Mère d'Hulda, Chœur)
04 Finale « Nous sommes vainqueurs » (Hulda, La Mère d'Hulda, Gudleik, Chœur)
05 Finale (suite) « Victoire ! Hurrah ! Tout est soumis ! » (Hulda, Gudleik, Chœur)

Act II
06 Chanson de l'hermine « Hermines qui glissez lentement » (Chœur)
07 Scène « Ah ! Maudite soit la journée » (Gudrun, Thördis, Halgerde, Swanhilde)
08 Scène « Quel est ce bruit ? » (Thördis, Gudleik, les Aslaks)
09 Arioso et scène « Mes enfants » (Gudrun, les Aslaks, Thördis, Halgerde)
10 Air « Deux ans sont écoulés » (Hulda, Chœur)
11 Chœur « C'est un double hyménée ! » (Chœur)
12 Scène « Merci de vos souhaits, amis » (Gunnar, Gudleik, Aslak, Eiolf, Swanhilde, Hulda)
13 Combat « Dans nos forêts et sur les eaux » (Chœur)
14 Scène « Souvenez-vous, le prix est donné de ma main ! » (Hulda, Gudleik, Eiolf, Chœur)
15 Finale – Chœur funèbre « Grands Dieux ! Ah ! Mon fils ! » (Gudrun, Aslak, Hulda, Thördis, Gunnar, Chœur)

CD 2

Act III
01 Entracte pastoral
02 Scène « Entre les bras d'Eiolf tu l'as vue, ici même ? » (Aslak, Gudrun)
03 Arioso « Heure chérie » (Hulda)
04 Duo « C'est lui ! J'entends ses pas ! » (Hulda, Eiolf)
05 Duo (suite) « Divine extase » (Hulda, Eiolf)
06 Scène finale « Qui donc est là ? » (Hulda, Arne, Aslak)

Act IV (start)
07 Chœur « Ah ! Voici notre reine » (Chœur)
08 Marche royale « Salut, ô rayonnants époux » (Chœur)
Ballet allégorique
09 N°1 : Lutte de l'Hiver et du Printemps
10 N°2 : Danse de l'Hiver
11 N°3 : Danse des Elfes
12 N°4 : Danse et chœur des Ondines « Blessé d'abord par la lumière » (Chœur)
13 N°5 : Ronde générale

CD 3

Act IV (suite)
01 Scène « Au château de nos rois, le festin vous appelle » (Un Héraut)
02 Scène « Tout me blesse ! » (Swanhilde, Thördis)
03 Scène « Souviens-toi de celle qui t'aime » (Thördis, Eiolf, Swanhilde)
04 Duo « Hélas ! » (Swanhilde, Eiolf)
05 Duo (suite) « C'est mon amour ! » (Swanhilde, Eiolf)
06 Trio « Ah ! sur ton sein je me repose ! » (Swanhilde, Hulda, Eiolf)
07 Scène « Haine des anciens jours » (Hulda)
08 Scène et quatuor « Soyez les bienvenus ! » (Hulda, les Aslaks)
09 Scène et reprise du chœur « La violence de ma haine » (Hulda, Chœur)

Epilogue
10 Prelude
11 Chœur « Le lac sourit, les voiles blanches » (Chœur)
12 Scène « Ils s'en vont en chantant le bonheur » (Hulda, les Aslaks)
13 Scène « Voici donc l'heure de se venger ! » (Hulda, Eiolf)
14 Scène « Ton heure est arrivée » (Hulda, Eiolf, les Aslaks)
15 Scène finale « Notre maître n'est plus !… » (Hulda, Chœur)