Touring production
Ô mon bel inconnu
Musical comedy in three acts by Reynaldo Hahn on a libretto by Sacha Guitry, first performed at the Théâtre des Bouffes-Parisiens in 1933.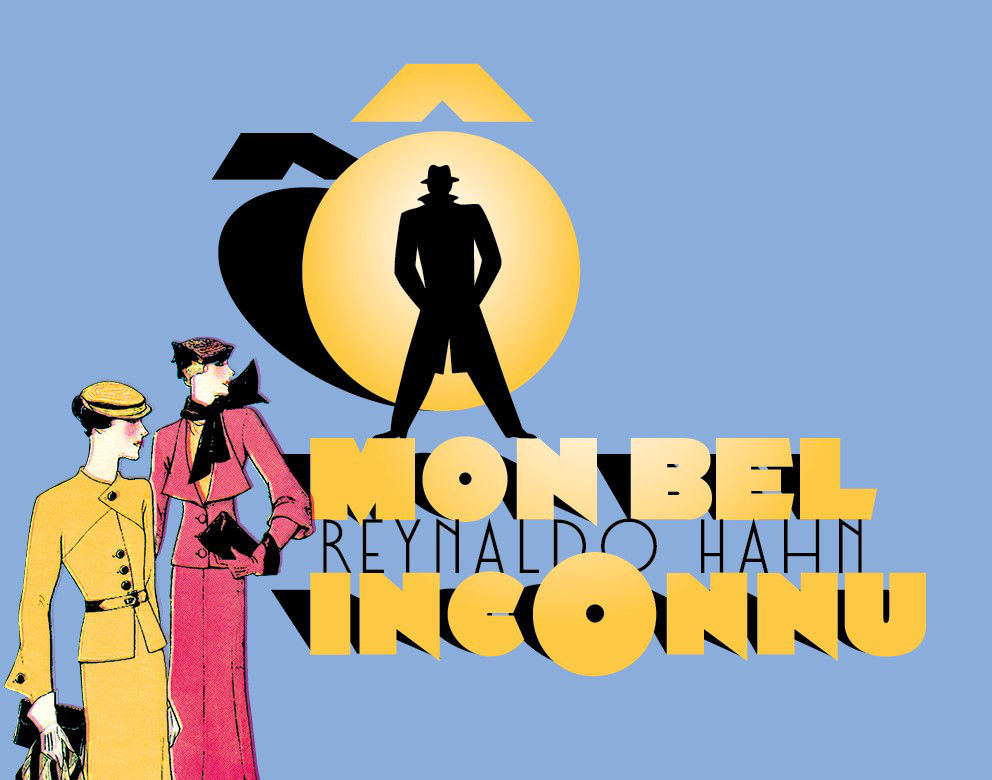 This musical comedy was Reynaldo Hahn's second collaboration with Sacha Guitry, after Mozart (1925). The composer was then enjoying well-deserved fame in the light lyric genres: after Ciboulette (1923), he had scored success after success in the smaller theatres of Paris (Le Temps d'aimer, Une revue, Brummel), and Ô mon bel inconnu came as no disappointment. Le Figaro singled out the "elegance of tone and distinction of form" so characteristic of Hahn in the interwar period, while regarding him as the rightful heir of André Messager. Le Ménestrel was just as enthusiastic: 'The music of Monsieur Reynaldo Hahn fits the subject with a versatility and sureness of touch which are something of a miracle. It shows an incomparable refinement and tact and, at the same time, a wit that does not preclude emotion. It is enhanced by an orchestration that is brisk, incisive and transparent.'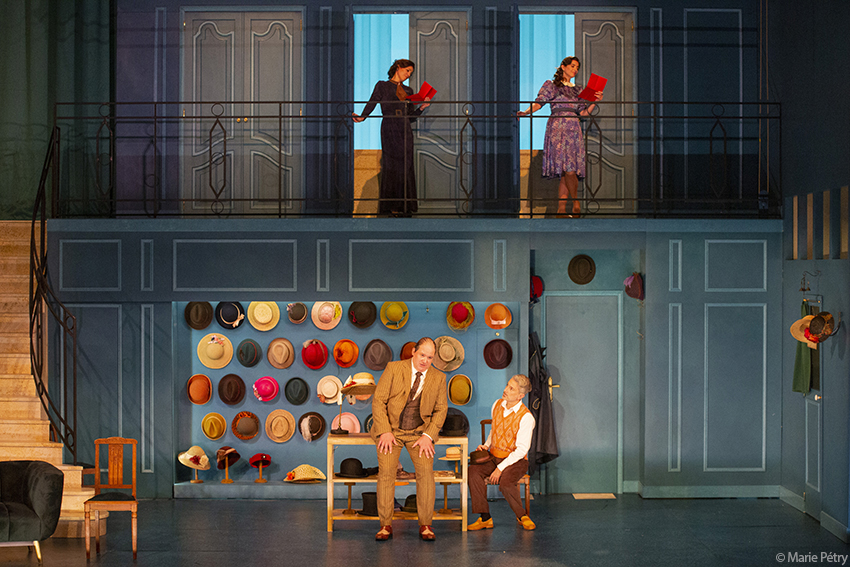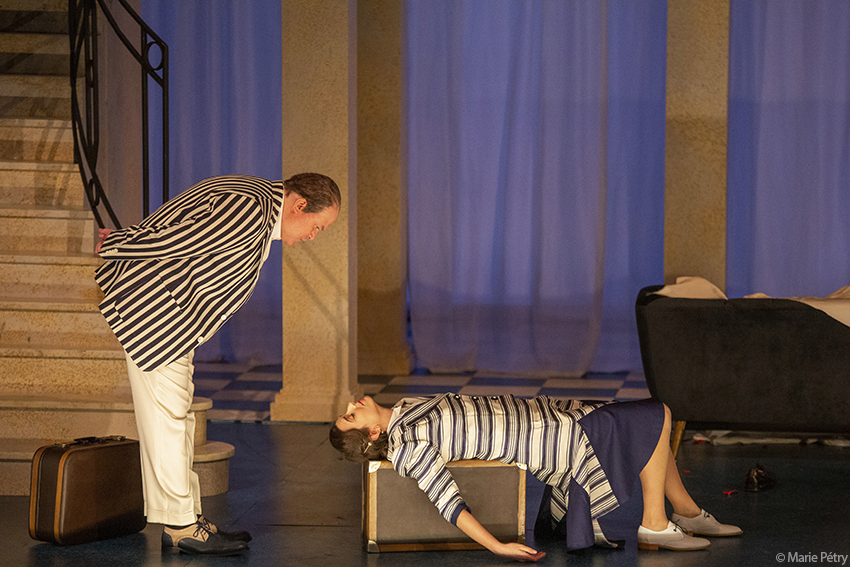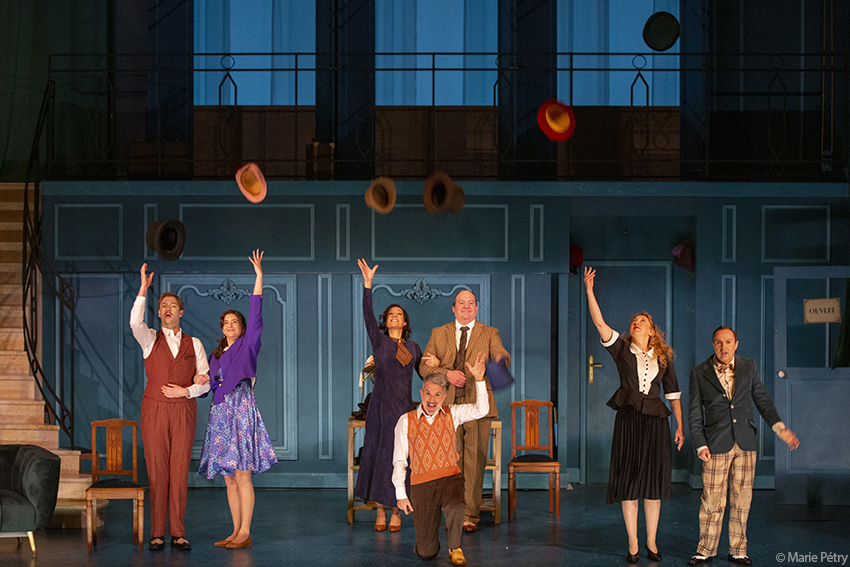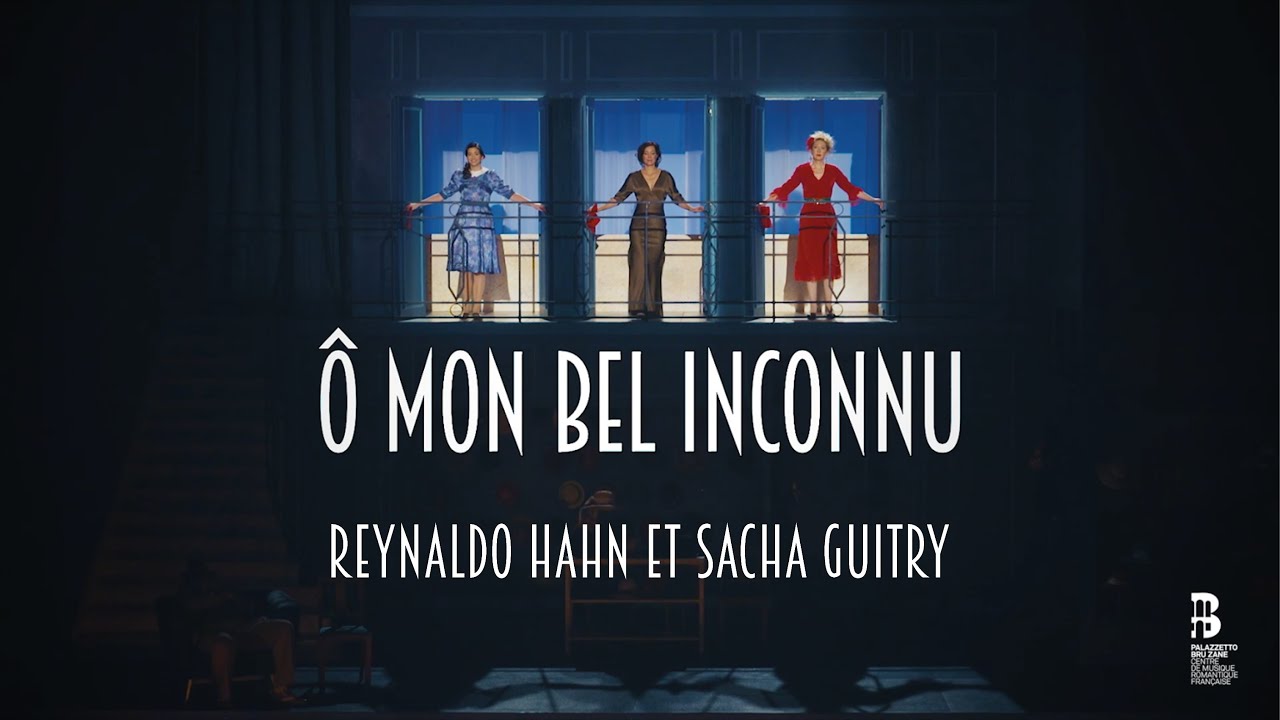 Press quotes
Reynaldo Hahn n'aurait peut-être jamais osé rêver d'être aussi bien servi
Laurent Bury, Concertclassic.com
Read the review
Malice, tendresse, effervescence : le spectacle réglé par Emeline Bayart aiguise les mots de Sacha Guitry enveloppés de musique par Reynaldo Hahn.
Diapason
Read the review
ORCHESTRE DE L'OPÉRA DE TOURS
Marc Leroy-Calatayud conductor

ORCHESTRE DES FRIVOLITÉS PARISIENNES
Samuel Jean conductor

Émeline Bayart stage director
Anne-Sophie Grac sets and costumes
Joël Fabing lighting
Quentin Amiot assistant stage director

Prosper Marc Labonnette
Antoinette Clémence Tilquin
Marie-Anne Sheva Tehoval
Félicie Émeline Bayart
Claude Victor Sicard
Jean-Paul / M. Victor Jean-François Novelli
Hilarion Lallumette Carl Ghazarossian
Co-production Bru Zane France / Opéra de Tours / Opéra Grand Avignon / Opéra de Rouen Normandie / Opéra de Massy
Delegated production Bru Zane France
Joint realization Athénée Théâtre Louis-Jouvet / Bru Zane France (from 7 to 16 April 2023)<br< Score published by Salabert