Les Nuits d'été, Shéhérazade,
Mélodies persanes
Berlioz - Ravel - Saint-Saëns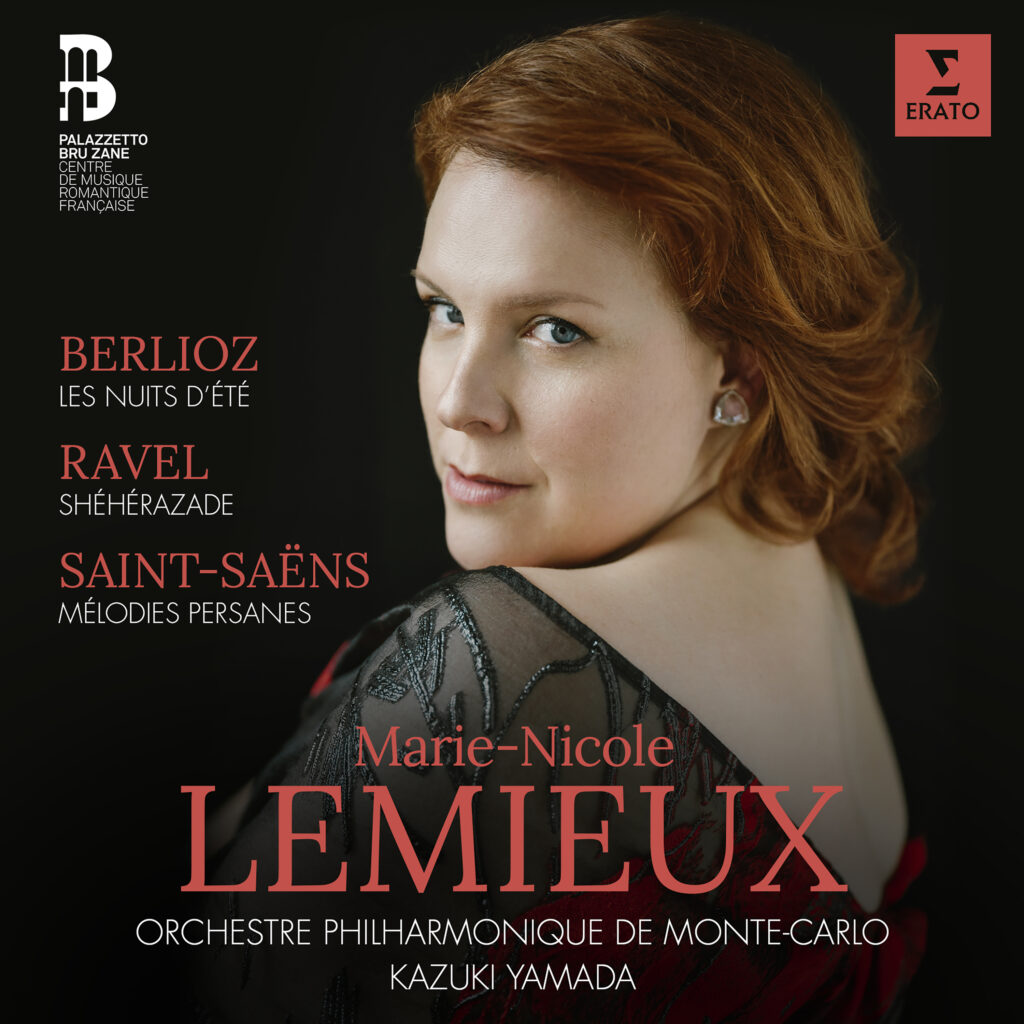 Berlioz, Ravel e Saint-Saëns
ORCHESTRE PHILHARMONIQUE DE MONTE-CARLO
Kazuki Yamada direzione
con Marie-Nicole Lemieux
Erato
in collaborazione con
il Palazzetto Bru Zane
The Canadian contralto Marie-Nicole Lemieux, with the Orchestre Philharmonique de Monte-Carlo and its Artistic and Music Director Kazuki Yamada, interprets the now 'traditional' recorded pairing of two sumptuous, escapist French song cycles: Berlioz's Les Nuits d'été and Ravel's Shéhérazade. Complementing them both musically and thematically is a third, less frequently heard cycle by another great French composer, Camille Saint-Saëns: his Mélodies Persanes (Persian Songs).
"From the first note to the last, Lemieux's interpretation of the Berlioz was exemplary …" wrote Bachtrack when she performed Les Nuits d'été in Paris. "From the depths of her lower register to her shimmering high notes, she traced a supple trajectory through the work, phrasing with amplitude and missing no opportunity for word-painting."
Update Required
To play the media you will need to either update your browser to a recent version or update your
Flash plugin
.
1 - Les Nuits d'été, Op. 7, H 81b: I. Villanelle, H 82b
2 - Les Nuits d'été, Op. 7, H 81b: II. Le spectre de la rose, H 83b
3 - Les Nuits d'été, Op. 7, H 81b: III. Sur les lagunes, H 84b
4 - Les Nuits d'été, Op. 7, H 81b: IV. Absence, H 85b
5 - Les Nuits d'été, Op. 7, H 81b: V. Au cimetière, H 86b
6 - Les Nuits d'été, Op. 7, H 81b: VI. L'île inconnue, H 87b
7 - Mélodies persanes, Op. 26: Prélude
8 - Mélodies persanes, Op. 26: No. 1, La brise
9 - Mélodies persanes, Op. 26: No. 2, La splendeur vide
10 - Mélodies persanes, Op. 26: No. 3, La solitaire
11 - Mélodies persanes, Op. 26: No. 4, Sabre en main
12 - Mélodies persanes, Op. 26: Interlude
13 - Mélodies persanes, Op. 26: No. 5, Au cimetière
14 - Mélodies persanes, Op. 26: No. 6, Tournoiement
15 - Shéhérazade, M. 41: No. 1, Asie
16 - Shéhérazade, M. 41: No. 2, La flûte enchantée
17 - Shéhérazade, M. 41: No. 3, L'indifférent