Le 66!
Operetta in one act, music by Jacques Offenbach, libretto by Auguste Pittaud de Forges and Laurencin, premiered at the Théâtre des Bouffes-Parisiens on 31 July 1856.
Show for young and old in French with Italian and English surtitles

The Tyrolean cousins Frantz and Grittly wander the roads of Württemberg as travelling musicians and imagine what they would be able to buy themselves if the lottery ticket they have in their pockets turned out to be a winner. The dream becomes reality with the appearance of the pedlar Berthold, who knows the result of the draw. The number 66 will bring its holder 100,000 florins: this is precisely the number Frantz thinks he has. But, rather than use this unexpected windfall to help Grittly and his recently widowed sister, Frantz borrows the money and goes into town to squander it. The exhilaration of wealth gives way to despair when he realises that he had read his number upside down: his ticket is 99... The moral – money does not bring happiness – greatly appealed to the bourgeois public of the Champs-Élysées. The press saw the work as above all a show of strength on Offenbach's part, in which he displayed his compositional talents. Here he openly declared his allegiance to the tradition of French opéra-comique and presented numbers that became hits right from the premiere. François Bernard's new arrangement for piano, clarinet and trombone and Victoria Duhamel's participative staging will bring out all the finesse and the parodic dimension of this one-act operetta.
Dates
Fri 25 February 2022
19.30

Palazzetto Bru Zane, Venice
Sat 26 February 2022
19.30

Palazzetto Bru Zane, Venice
Sun 27 February 2022
17.00

Palazzetto Bru Zane, Venice
Victoria Duhamel director
Guillemine Burin des Roziers props
Emily Cauwet-Lafont costumes
Félix Bataillou lights and stage management
François Bernard arrangement

Berthold Paul-Alexandre Dubois
Frantz Flannan Obé
Grittly Lara Neumann
Rozenn Le Trionnaire clarinet
Lucas Perruchon trombone
Christophe Manien piano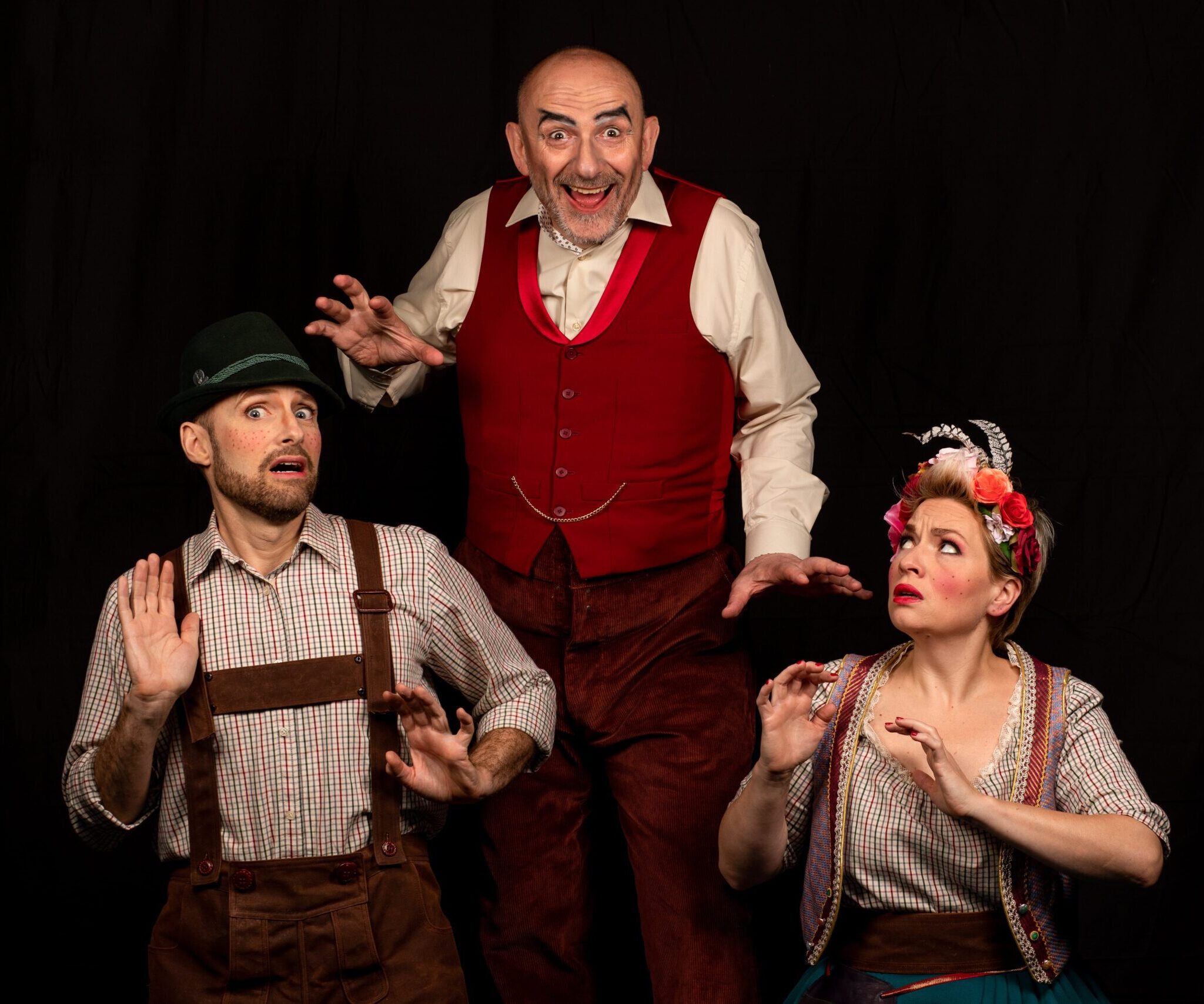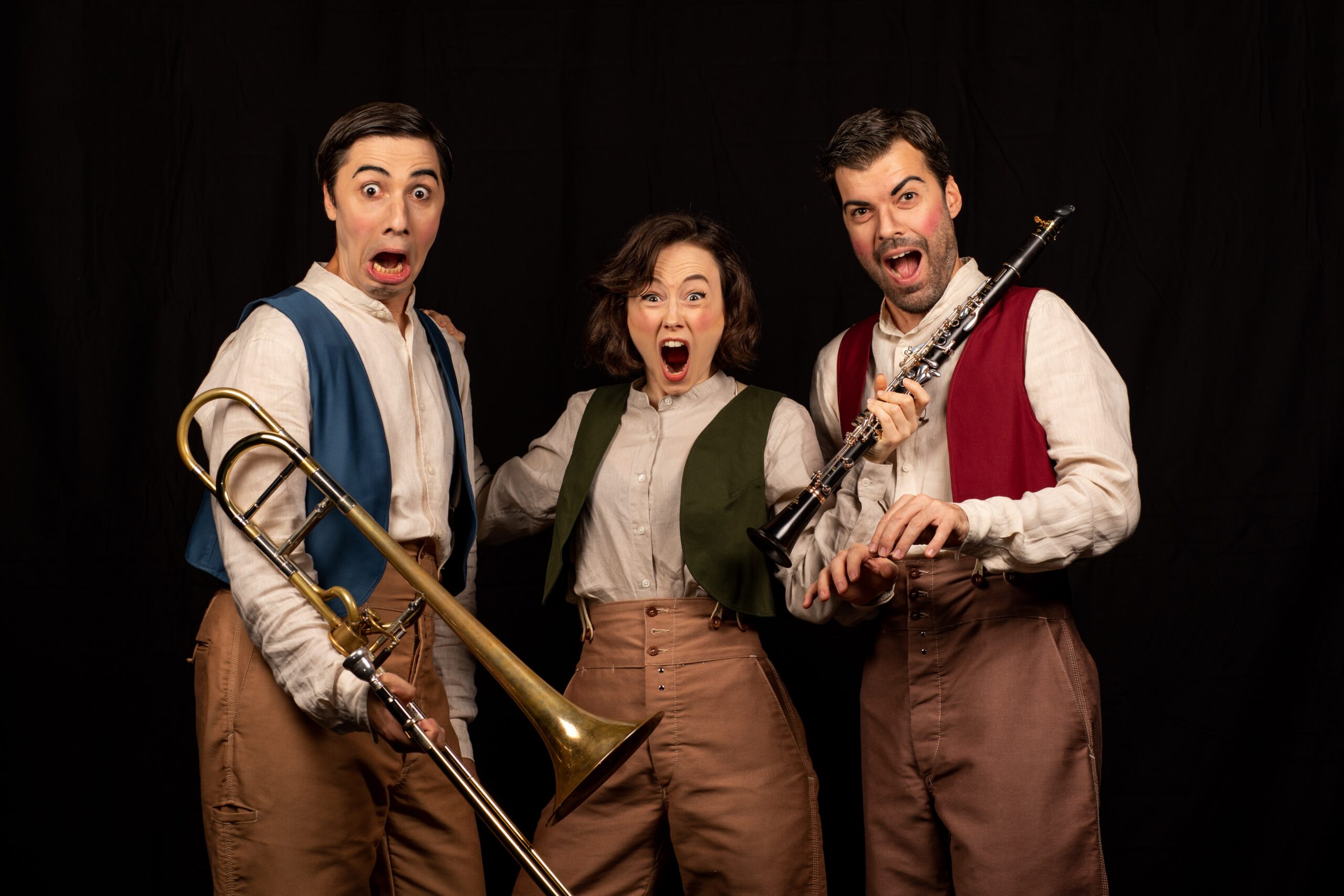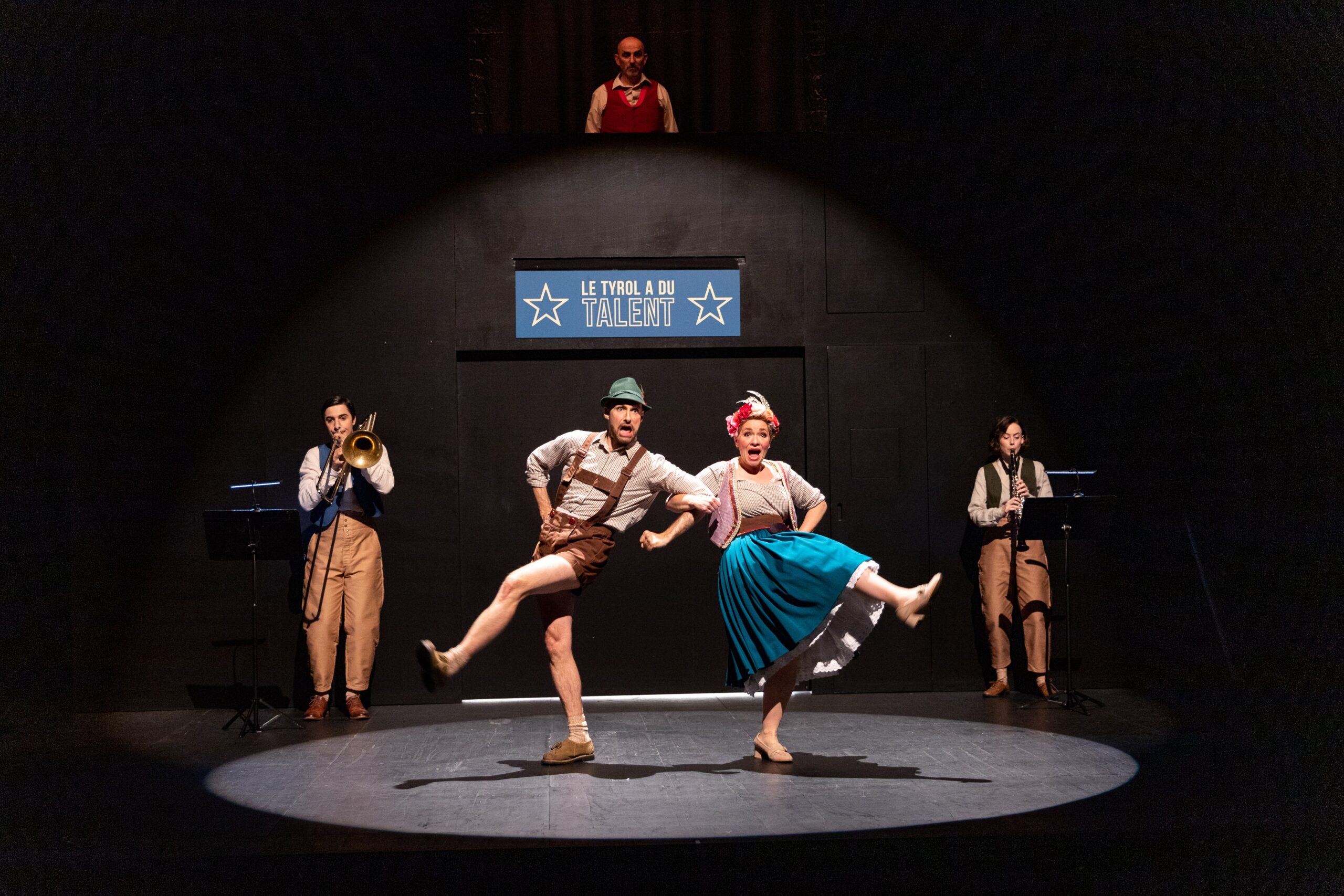 © Jacinthe Nguyen
© Jacinthe Nguyen
© Jacinthe Nguyen
© Jacinthe Nguyen
Le 66! by Jacques OFFENBACH
Production Bru Zane France
Co-production Théâtre de Cornouaille - Scène nationale de Quimper, La maisondelaculture de Bourges - Scène nationale, Théâtre Montansier | Versailles, Opéra de Tours, Atelier lyrique de Tourcoing, CAV&MA - Namur Concert Hall Sets made by the workshops of the Opéra de Tours
Costumes made by the workshops of the Opéra de Tours and Emily Cauwet-Lafont

From an idea of the Palazzetto Bru Zane