Hulda
Opera in four acts and an epilogue by César Franck on a libretto by Charles Grandmougin (based on Halte-Hulda by Bjørnstjerne Bjørnson), first performed in an abridged and revised version in three acts on 8 March 1894 at the Opéra de Monte-Carlo. Complete uncut version.
Opera
Théâtre des Champs-Élysées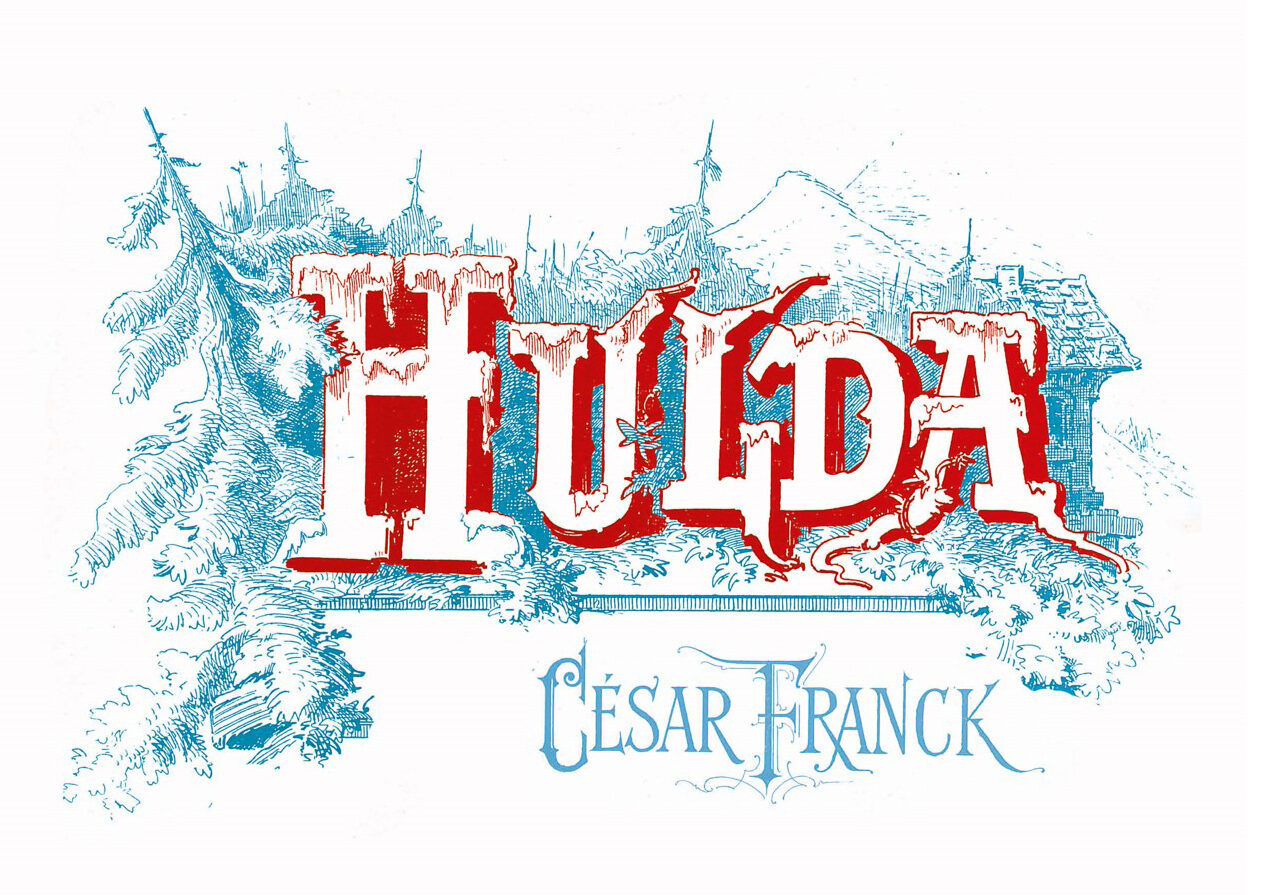 Hulda, composed between 1879 and 1885, was never staged in Franck's lifetime. Inspired by a Norwegian play, this bloody medieval legend recounts its heroine's multiple acts of vengeance against the Aslak clan, which slew her family, and subsequently against her unfaithful lover Eiolf. Although the setting in an imagined Nordic world suggests Wagner, here Franck works in the tradition of French grand-opéra while adopting the Verdian language of the same period. Rejected by the Opéra and the Opéra-Comique in Paris, and then by the Théâtre de la Monnaie in Brussels, this ambitious opera had its hopes dashed. But Franck's death generated a new interest in his unperformed works, and the Opéra de Monte-Carlo scheduled the premiere of Hulda in March 1894, with Blanche Deschamps-Jéhin in the title role. Produced in an abridged version with minimalist staging, the work aroused little enthusiasm. It was then deliberately buried by Franck's pupils: preferring to perpetuate the image of a composer of 'absolute' music, they reserved for themselves the glory of embodying the revival of French opera. Now that these issues have become irrelevant, we are left with Hulda: 'A first-rate score, brimming with invention, of captivating evocative power and outstanding lyrical quality' (Joël-Marie Fauquet).
Dates
Wed 1 June 2022
19.30

Théâtre des Champs-Élysées, Paris
ORCHESTRE PHILHARMONIQUE ROYAL DE LIÈGE
CHŒUR DE CHAMBRE DE NAMUR
Gergely Madaras conductor

Hulda Jennifer Holloway
Gudrun Véronique Gens
Swanhilde Judith van Wanroij
La Mère de Hulda / Halgerde Marie Gautrot
Thordis Ludivine Gombert
Eiolf Edgaras Montvidas
Gudleik Matthieu Lécroart
Aslak Christian Helmer
Eyrick Artavazd Sargsyan
Gunnard François Rougier
Eynar Sébastien Droy
Thrond Guilhem Worms
Arne / Un Héraut Matthieu Toulouse
Concert performance
Co-production Palazzetto Bru Zane / Théâtre des Champs-Élysées / Orchestre Philharmonique Royal de Liège (OPRL) / CAV&MA – Namur Concert Hall
In collaboration with the Opéra Royal de Wallonie - Liège
Publisher Choudens
Recording for the 'French opera' series – Bru Zane Label

Part of the César Franck 1822-2022 bicentenary of the Liège Royal Philharmonic (OPRL)